Description
The OXO Tot On-the-Go Wipes Dispenser with Diaper Pouch holds up to 20 wipes, 5 diapers, and diaper cream. The convenient, BPA-free plastic Wipes Dispenser keeps wipes moist, while the cloth pouch on the back holds diapers and keeps them organized. The Dispenser features an Easy pouch opening and pop-open dispenser lid for quick access, and is shaped specifically to tuck into diaper bags, purses, or stroller pockets, so changing on-the-go is a breeze.
Why You'll Love It:
– 2-in-1 Case features hard dispenser for wipes and fabric pouch for up to 5 diapers
– Compact Case holds everything you need for quick, on-the-go changes
– Shaped to tuck into diaper bags, purses or stroller pockets
– Silicone tether securely attaches Case to stroller handles or car seat backs
– Also great for carrying diaper cream, keys, or other items
– Model: OXO Tot On-the-Go Wipes Dispenser with Diaper Pouch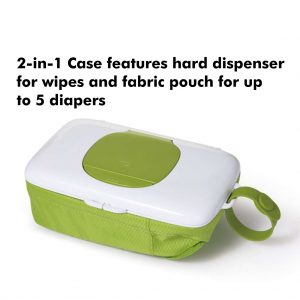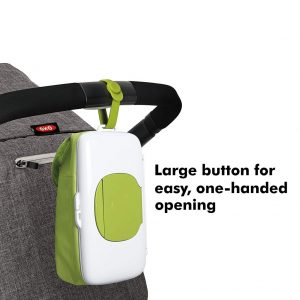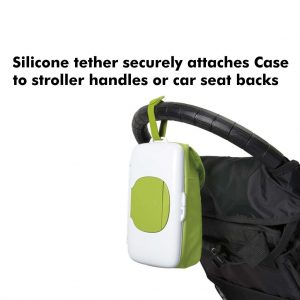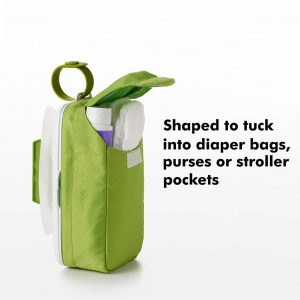 About OXO Tot
OXO is one of the biggest household brands in the world. OXO Tot offers a complete line of feeding, cleaning, bathing and nursery products were developed following the principle of Universal Design, which means making things that are easy to use for as many people as possible – including kids. We examined every aspect of these products, from how children hold their utensils, to where their noses hit the top of a Sippy Cup, to how they sit on chairs. We looked to make improvements that are the most meaningful to parents and children. As parents ourselves, the well-being of the children who use our products was of utmost concern. All products are made from safe materials and adhere to global safety standards.
Follow OXO Tot on Facebook and Instagram for more updates and promos