Description
As good looking as they are functional, b.box pacifiers are designed to soothe your little one safely and with style.
The intuitive symmetrical silicone teat is available in two sizes, with a thin teat neck to support proper dental development and offers calming reassurance to babies from birth. Featuring an ergonomic teat and shield shape, ensuring the right fit every time, even if the pacifier is rotated 180 degrees. This enables your little one to easily place the pacifier back in their mouth and resettle independently.
All b.box pacifier shields feature silver-based antimicrobial technology, inhibiting the growth of up to 99.9% of nasties and are shaped to offer optimal clearance of baby's nasal passages and a comfortable fit. Generous airflow vents promote air circulation around baby's mouth to help prevent moisture build-up and skin irritation. Steriliser safe, each pacifier comes with a sealed cap for easy, hygienic storage at home and on the go.
Available in a convenient 2 pack in a range of fashion forward colours to compliment even the most stylish little hipster.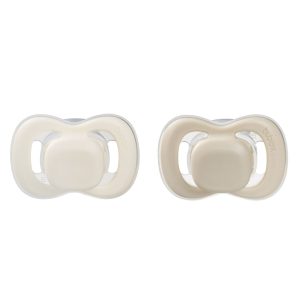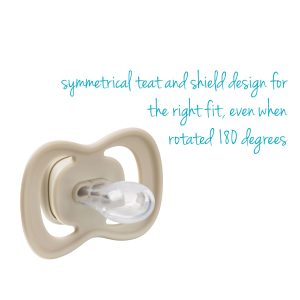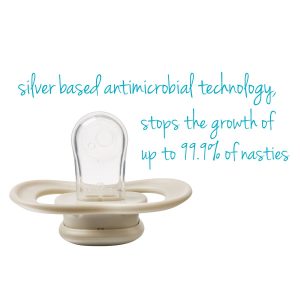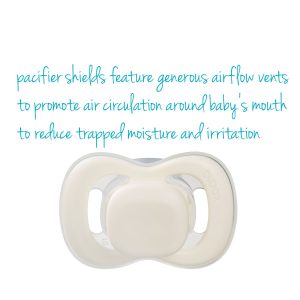 Why You'll LOVE it:
An intuitive symmetrical silicone teat soothes babies from birth
Ergonomic teat and shield design that can be used anyway up
Pacifier shields feature generous airflow vents to promote air circulation around baby's mouth
Silver-based antimicrobial technology, inhibits the growth of up to 99.9% of nasties
Includes a sealed cap for hygienic storage at home and on the go
Sterilizer safe
Available in a convenient 2 pack
Two sizes available. 0-6m + 6m+