b.box – Essentials Redefined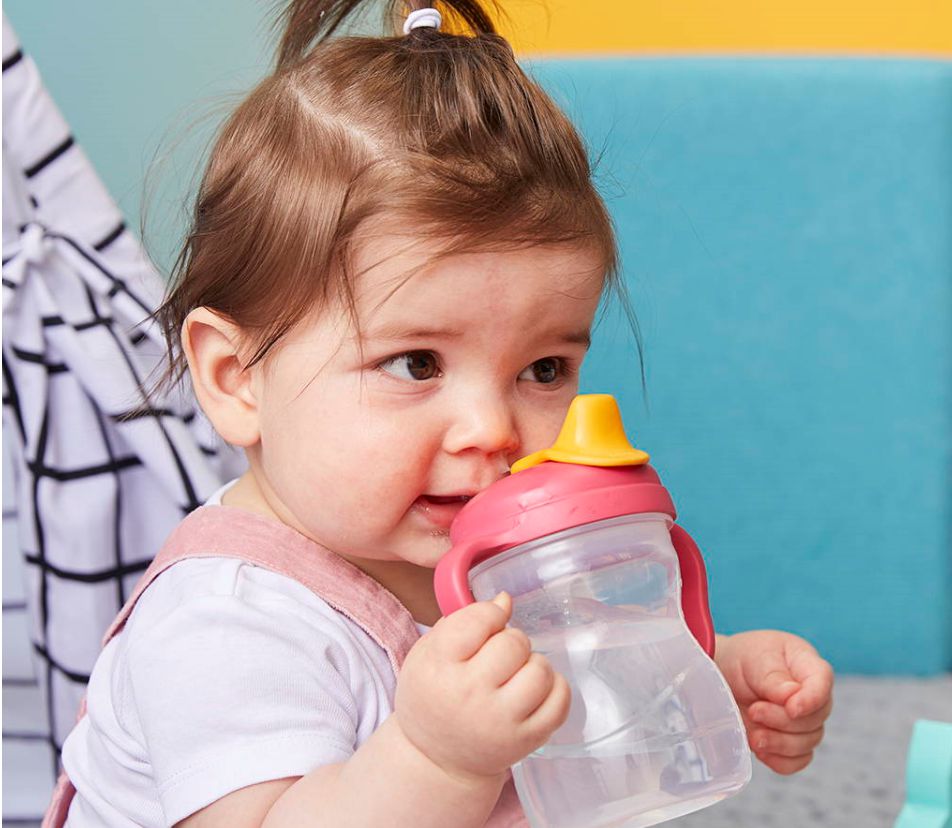 FROM 4 MONTHS
Bubs is becoming more interactive – so beware the cuteness overload! Bubs will show greater head and body control, will begin to sit with assistance and will become better at reaching and grasping.
Littlies love to explore and learn from looking and touching so sensory play starts early. This includes exploring food with assisted feeding or self-feeding. Touching and tasting different foods helps bubs to learn and builds confidence too!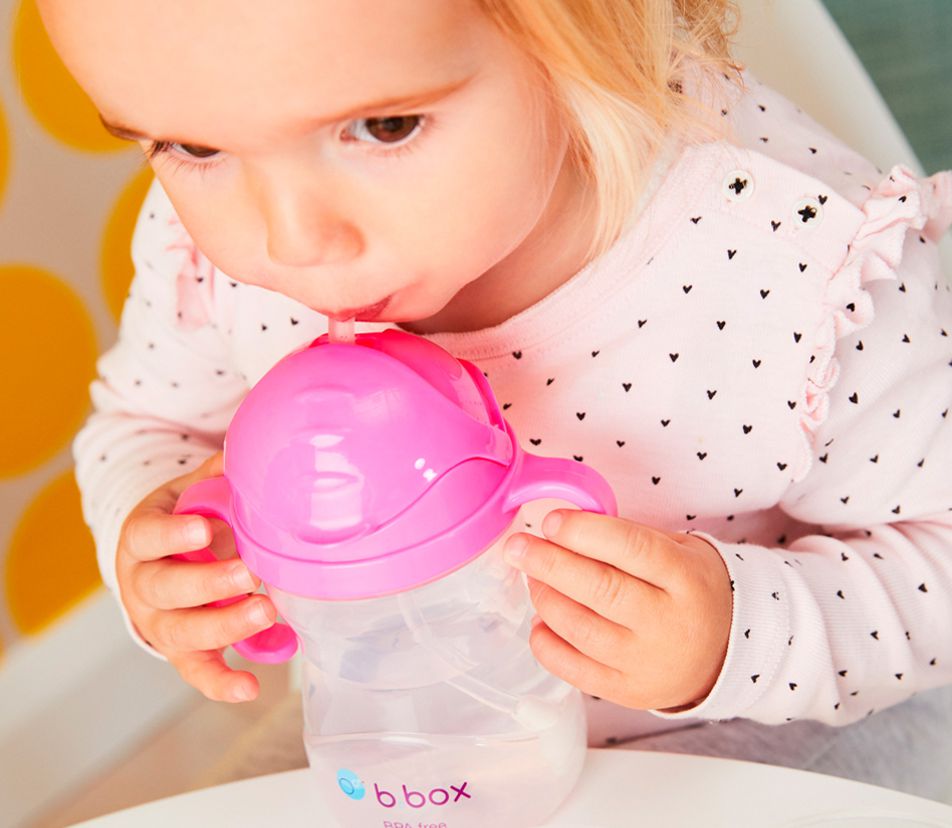 FROM 6 MONTHS
With any luck, bub is settling much easier and perhaps even sleeping through the night… woo hoo! The daytime activity on the other hand is just ramping up! With better body control now, bub is eager to move about, touch and discover. And to hone new baby skills – like feeding, drinking and picking up teeny tiny objects using a thumb and other fingers.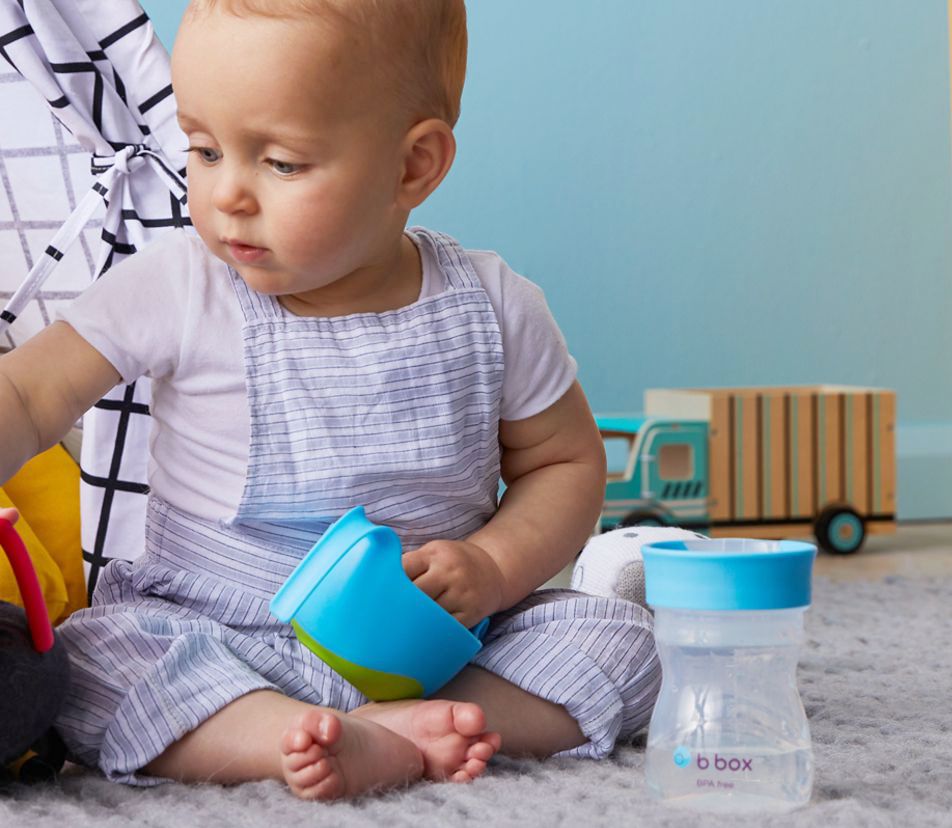 FROM 9 MONTHS
Geez, they grow fast! Bub is on the move and super-inquisitive so will need lots of time and a safe space to practice new skills. Repetition is the key to learning. They'll be chuffed to be sitting with the family, using big-kid plates, spoons and forks and exploring new flavours. This is the start of your child's eating journey and for now, you are in control!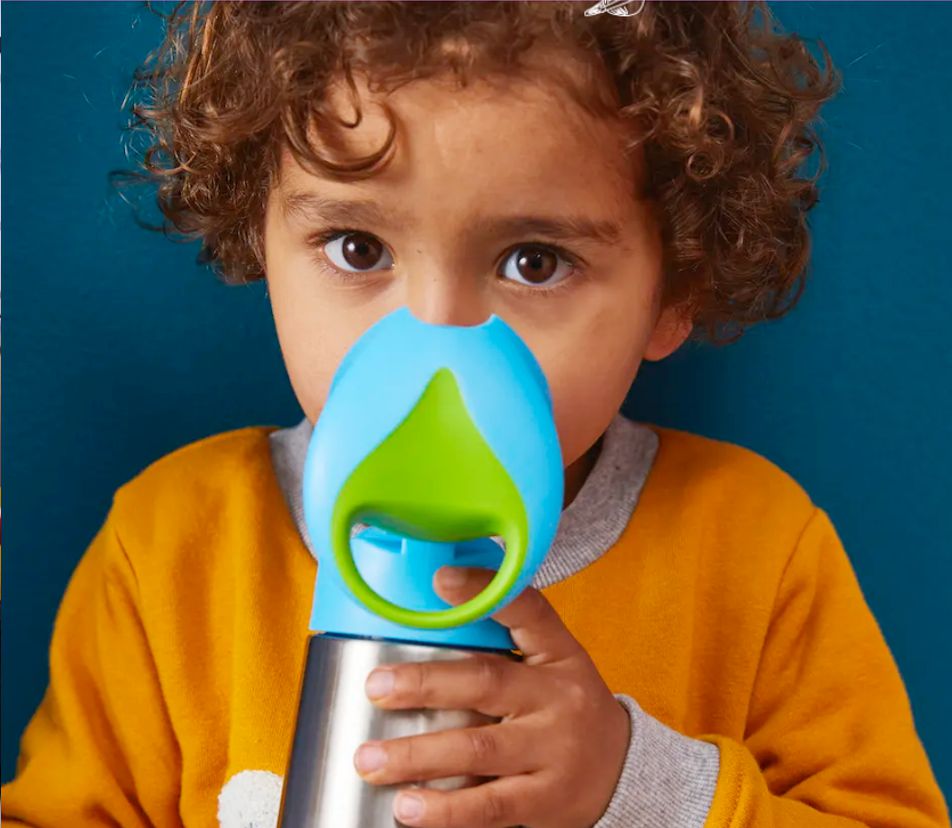 FROM 12 MONTHS
Bubs isn't a bub anymore! Young toddlers can seem like big kids in many ways. They understand so much of what you say, what they see – even if they can't quite tell you about it yet. Which is why it's a good time to encourage independence. Picky eating is very common at this age too so mealtimes can sometimes become a struggle. Hang in there folks! Stay patient, keep mealtimes interesting and colourful, and continue to offer a variety of healthy choices.
We know that every child is unique and develops differently.
Our age recommendation is simply a guide for parents.
It's always a good idea to tune into your bubs behaviours and consult your health professionals for advice specific to you and your little one.