Description
TickledBabies and NoseFrida Philippines are the exclusive distributor and official brand store of NoseFrida. To ensure quality and authenticity of your purchase, please only transact from these authorized stores.
PACK CONTAINS:
– NoseFrida Nasal Aspirator w/ Travel Case
– Nosefrida Windi
– Refill Filters (Box of 20)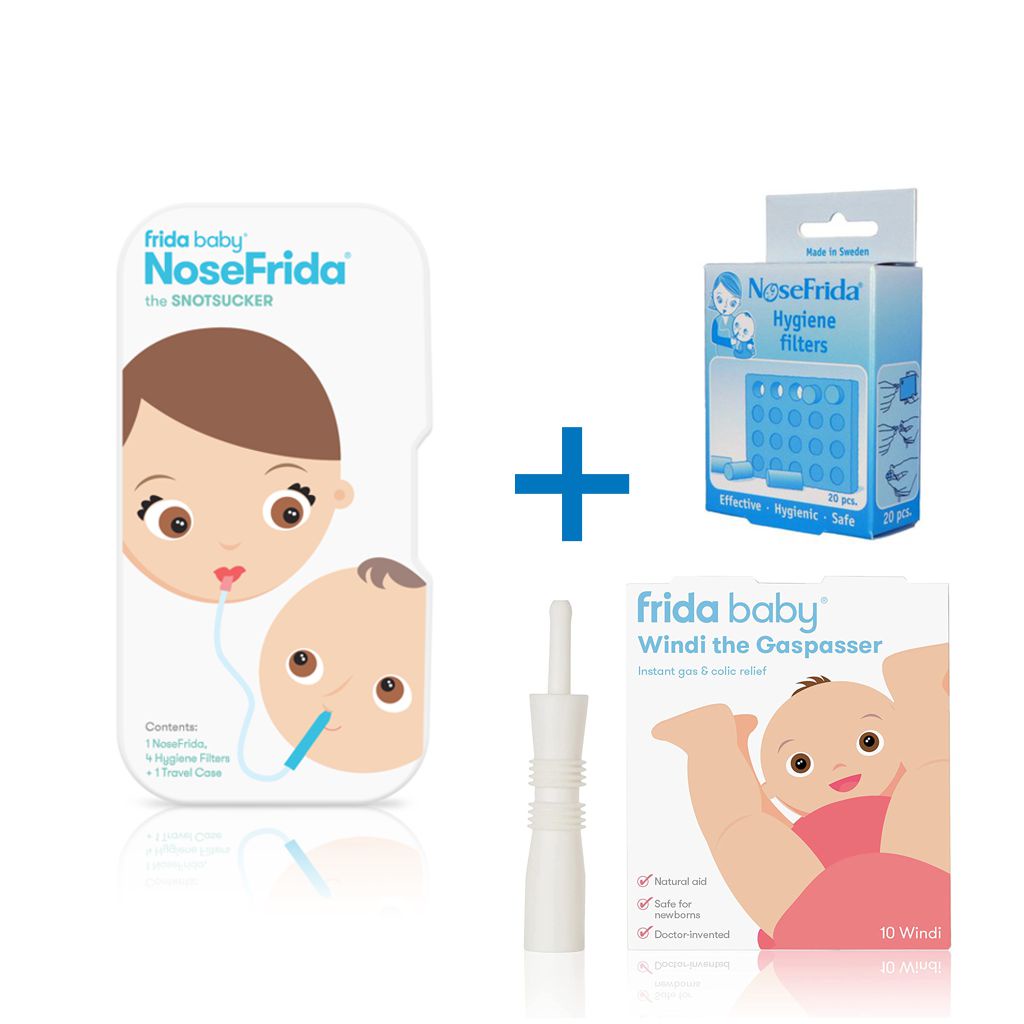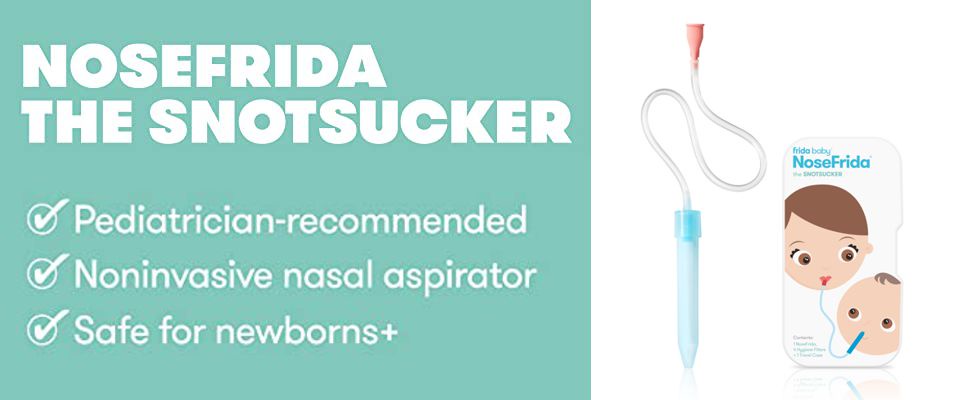 The original doctor-developed and doctor-recommended nasal aspirator is the new standard in relieving nasal congestion naturally.
NoseFrida nasal aspirator is an effective, easy to use aid against nasal congestion for babies and small children, from birth to 9 years of age. Designed by a Swedish pediatric ear, nose and throat doctor, the NoseFrida has been designed with the complete comfort of baby in mind.

NoseFrida's ingeniously simple Swedish design features a tube that is placed against the nostril (not inside). Parents use their own suction to draw mucus out of their child's nose. Disposable filters prevent any bacterial transfer.
Nosefrida is easy to clean and BPA free. It is superior to the bulb aspirator, presents no risk or harm to internal nasal structures and is dramatically more effective.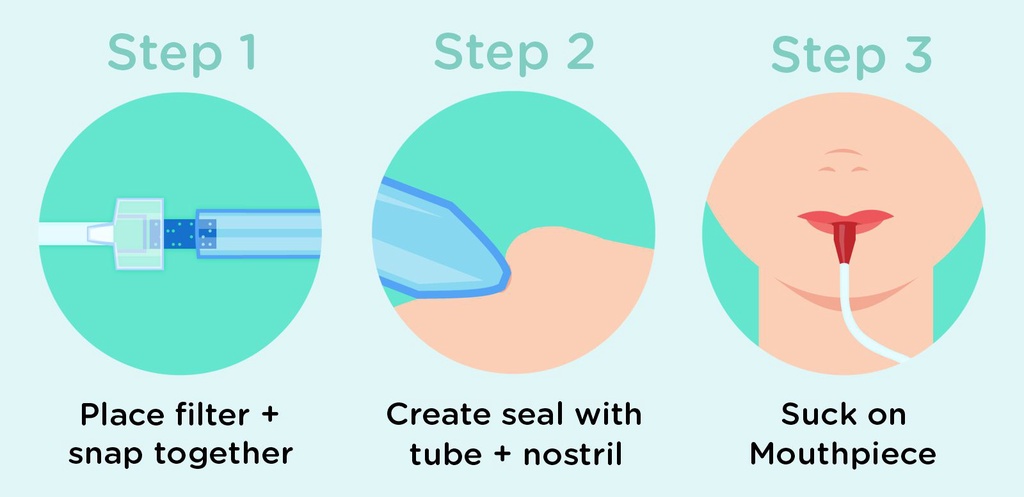 Tips:
(1) Spraying saline solution in each nostril will help loosen thick mucus before using NoseFrida Nasal Aspirator.
(2) Move tube in a circular motion against nostril. You will hear and see mucus coming out of nose.
(3) Change filter after each use to maintain suction.
Why You'll Love it:
– SIMPLE AND EFFECTIVE. The simple Swedish design features a BPA and Phthalate free tube that is placed against babies nostril (not inside).
– HYGIENIC. The disposable Hygiene Filters are clinically proven to prevent the transfer of mucus or bacterial germs. It is recommended to change the filter after each use.
– EASY TO USE. NoseFrida uses parents' own suction to clear babies stuffy noses. Place large tube against child's nostril creating a seal, use red mouthpiece to suck out snot. Move tube in a circular motion against child's nostril.
– EASY TO CLEAN. All pieces come apart. Most parts are top-rack dishwasher safe.
– PEDRITICIAN ENDORSED. Doctor invented and recommended nasal aspirator that uses parents' own suction to effectively clear babies' stuffy noses.
– NON-INVASIVE. NoseFrida creates a seal with the outside of the baby's nostril for seamless, comfortable snotsucking
– SAFE. BPA & Phthalate free
– Made in Sweden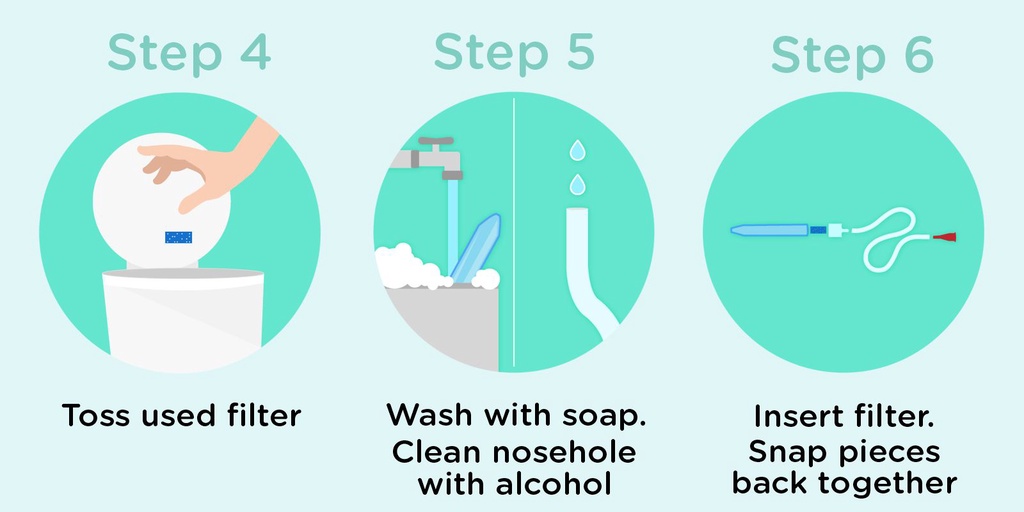 NOTE:
It has come to our attention that unscrupulous sellers are passing off FAKE NoseFrida products as "authentic" or "bought from US". One can easily spot the difference by comparing their products with the original ones.
NoseFrida Nasal Aspirator is considered as a medical device. It is designed by medical doctors, tested by health professionals, and patented for medical use. For your safety and peace of mind, buy only from NoseFridaPH online and our authorized retail partners.

A natural solution for colic, constipation, and other gas-related problems, the Windi works instantly and does not require ingestion of any drops or medication. The Windi is a single-use tube that helps babies get rid of excess gas. Designed to be safe and effective, the Windi cannot harm your baby if used as instructed. Most pediatric professionals are familiar with the method of using a rectal thermometer to relieve gas, colic, and constipation. The Windi is designed specifically for this purpose. The soft, pliable, hollow tube features a rounded tip that is long enough to reach past the muscle that prevents the release of the gas, and also has a stopper to prevent an insertion too far. Each package contains 10 disposable

Why You'll Love it:
– INVENTED BY A PEDIATRIC GASTROENTEROLOGIST: A hollow tube that safely, naturally and instantly relieves gas and calms colic.
– DESIGNED FOR YOUR BABY'S BOTTOM: The Windi is long enough to reach past the muscle that traps the gas and stimulate the sphincter, but has a stopper so you can't go too far.
– ALL NATURAL GAS & COLIC RELIEF: No drops or ingestible needed, making the Windi a great alternative.
– SAFE + SANITARY: BPA + Latex-Free.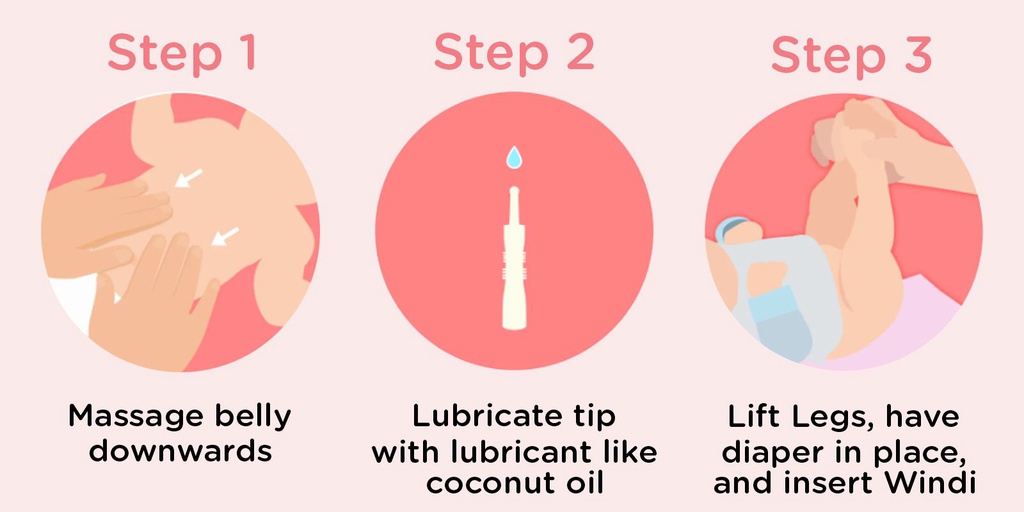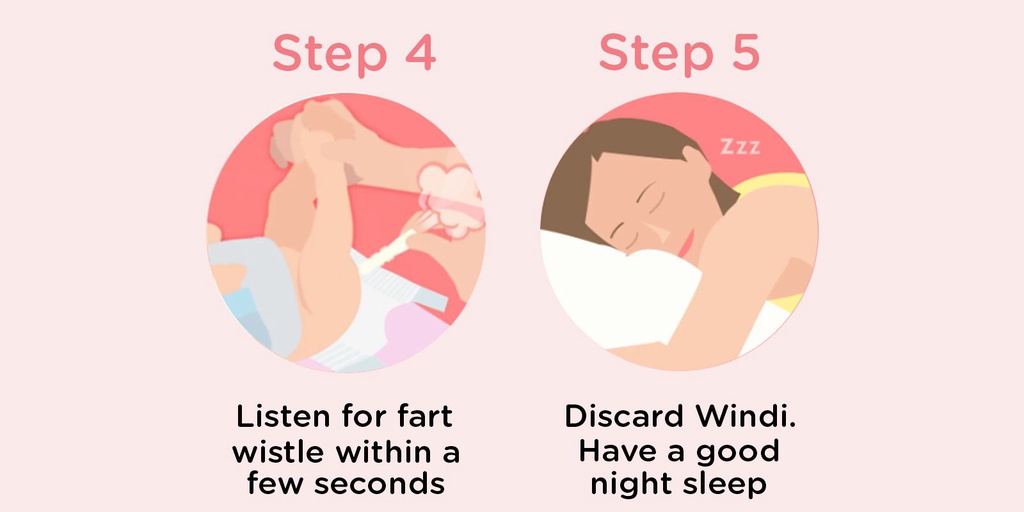 FROM DELIVERY TO BOOGERS, BUTTS AND BEYOND! Frida is the brand that gets parents. That means you. We are not a lifestyle. Far from it. We are a solution-based brand. The 411 of parenting. The who-do-I-call-in-the-middle-of-the-night-cause-my-baby-won't-stop-screaming brand.