Description
TickledBabies is the exclusive distributor and official brand store of RaZBaby. To ensure quality and authenticity of your purchase, please only transact from these authorized Shopee stores.
RaZbaby's RaZ-Feeder is a safe, teething relief alternative that introduces solids to your little one safety. With the added ability to freeze fruits and solids, Teething relief will be NATURAL, HEALTHY, and TASTEY.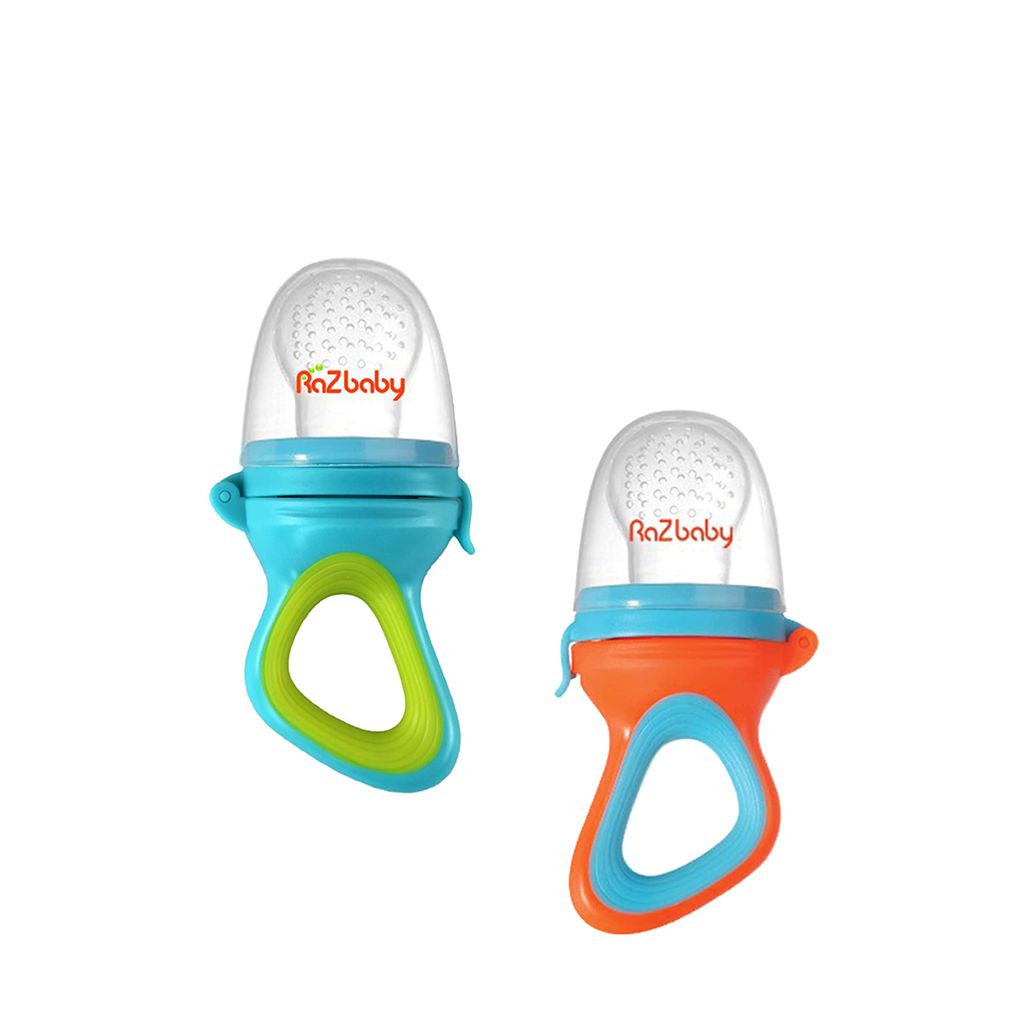 Unique Design
The unique design of the RaZfeeder allows for only the tiniest of food pieces to go through to prevent choking. Its pouch is made of 100% Food Grade Silicone that is dishwasher safe, BPA Free, Latex Free, Phthalates Free and Lead Free. The quick snap ring allows for easy assembly and cleaning of the feeder. Its large handle makes it easy for small hands to hold onto and begin learning how to feed.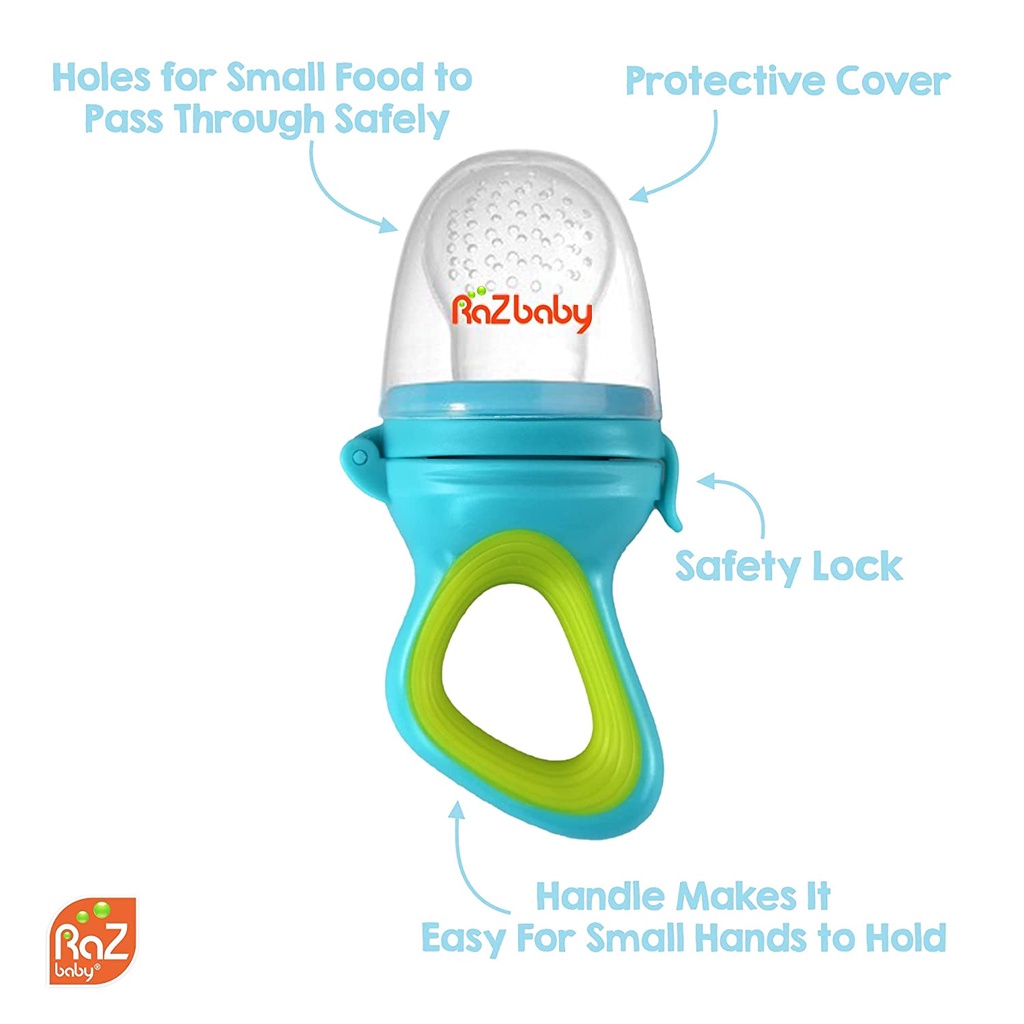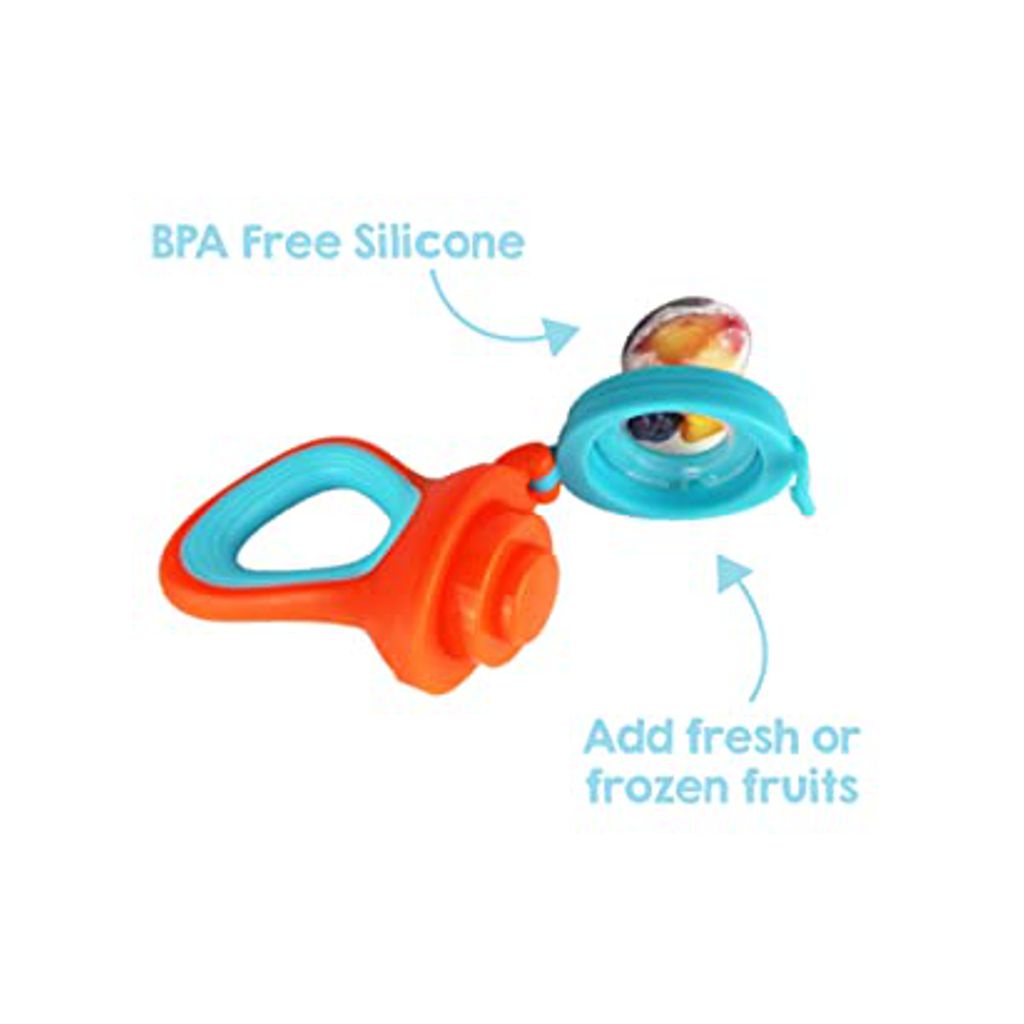 Safely Introduce Your Baby to Solid Foods
The RaZfeeder can be filled with frozen fruit for the ultimate natural teething relief for your baby. It helps safely introduce solids or frozen fruits, for a quick and easy snack time. Simply place food into the nipple and close the quick snap. Try adding frozen Raspberries, Bananas, Strawberries, Oranges, Pineapples, Grapes, etc. for your baby to enjoy!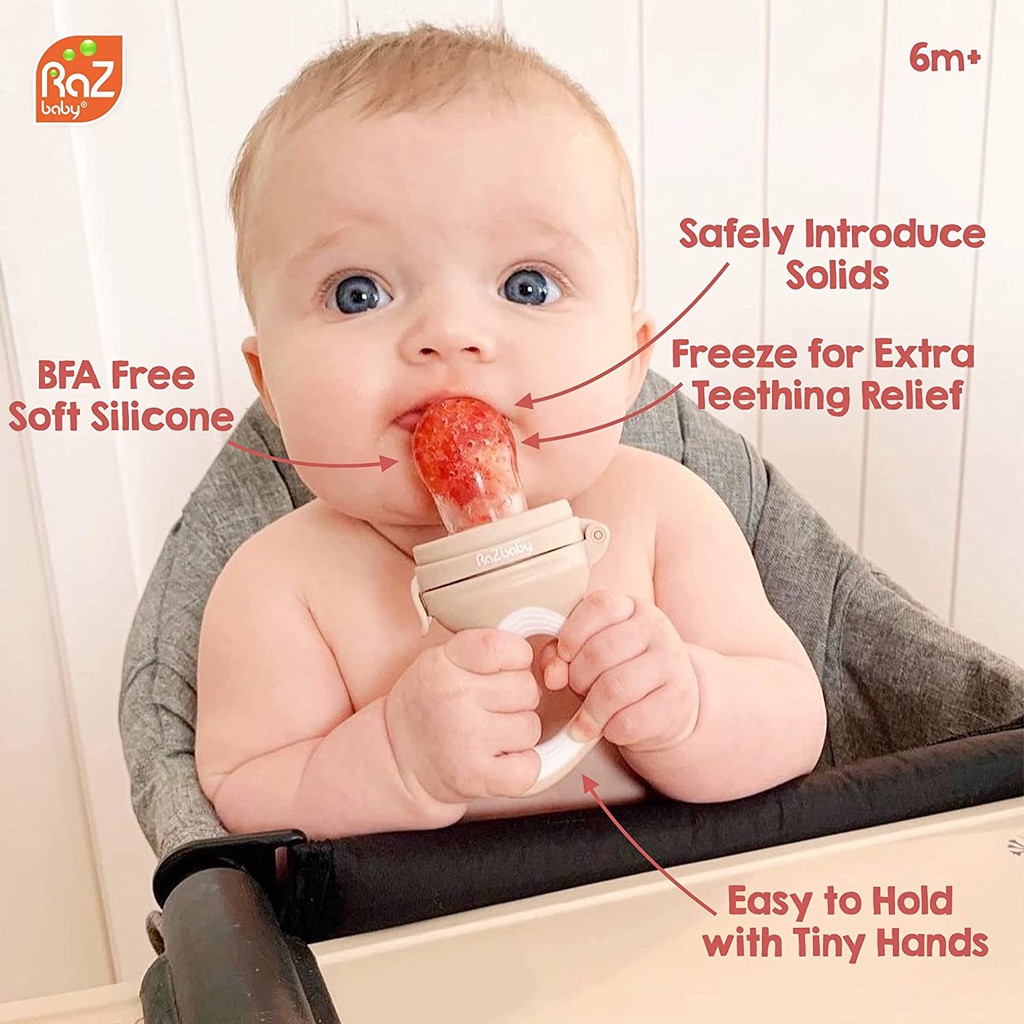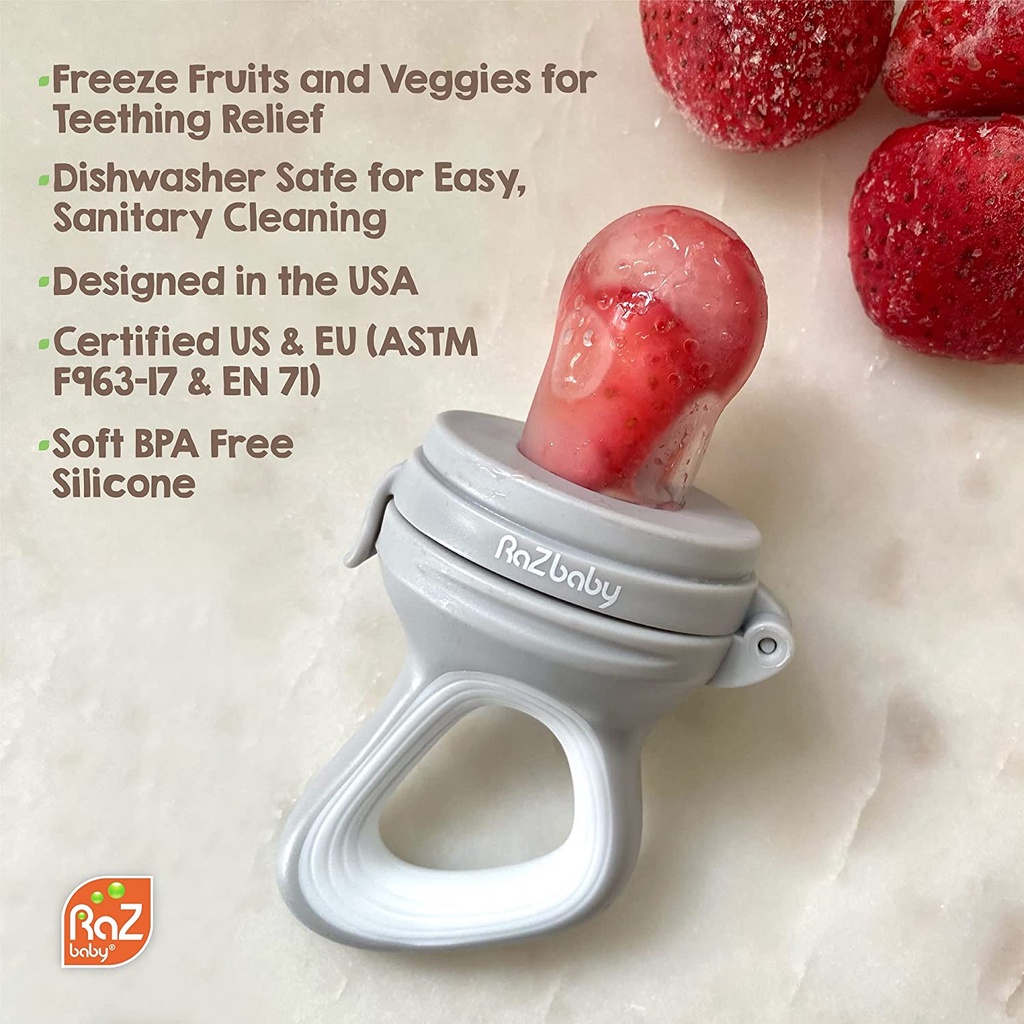 Why you love it:
Easy to use
Silicone feeder safely introduces solids or frozen fruit for a healthy baby
Feeder can be filled with Frozen Fruit for the ultimate natural teething relief
Simple to use and Easy to clean
Unique Design Engineered to allow only the tiniest of food pieces to go through to prevent choking
Great Baby Shower Gift