Description
TickledBabies and b.box Philippines are the exclusive distributor and official brand store of b.box. To ensure quality and authenticity of your purchase, please only transact from these authorized stores.
PACK CONTAINS:
– bbox Mini Lunch Box
– Tritan Drink Bottle (450 ml OR 600 ml)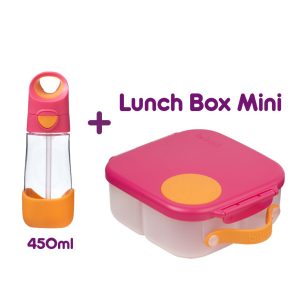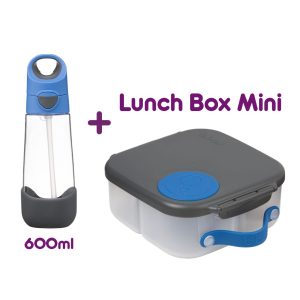 B.box Mini Lunch Box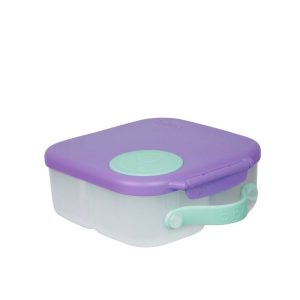 All the features you love in our original lunchbox but packed a little lighter for smaller appetites. Our mini lunchbox may be compact, but it has plenty of space for healthy whole food lunch options. The flexi whole fruit holder stretches around fruit so you can secure large fruits inside the lunchbox. 2 leak-proof compartments seal separately so packing a mixture of wet and dry foods such as puree, yoghurt and dips has never been easier.
The removable divider slides easy enabling you to adjust the compartment size for the ultimate in mix and match The soft, easy grip integrated carry handle can be used for packing in and out of the schoolbag and the large clip is suitable for small fingers and encourages independence.
All seals are removable for thorough cleaning. 1lt capacity, freezer safe. Freezer safe.
Why You'll LOVE it:
– Australia's No 1 feeding brand
– Flexi whole fruit holder with stretchy seal
– 2 sealed compartments are leak proof securing wet foods such as puree, yoghurt and dips
– Removable slide and glide divider enables you to adjust the compartment size.
– Seals are removable for easy, hygienic cleaning
– Carry handle and easy open grip clip to encourage independence
– 1 litre capacity – compact size fits inside b.box lunchbag
– Materials – made from PP and silicone
– BPS, PVC, BPA and Phthalate free
– Age guide: from 3 years plus
– Dimensions: 18.5cm (l) x 17cm (w) x 6.7cm(h)
B.box Tritan Drink Bottle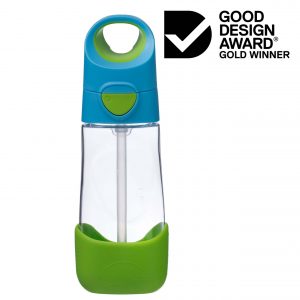 Made from Tritan™, our unique big kids' drink bottle is ideal for kindy and school kids. Its unique triangle shape bottle is designed specifically for little hands, making it easier for kids to grip. Easy push button pops open the lid, keeping straw tops hygienic when closed and never goes astray. Spill-proof bite valve straw top prevents accidental spills. Robust carry handle makes it easy for kids to carry and remove out of school bags. Its 450ml capacity and angled silicone straw lets kids drink to the very last drop and stay hydrated throughout the day. Minimal parts and ultra easy to assemble / disassemble and clean. Dishwasher safe. Plus, customise the look with removable bumper
Replacement straw packs available, sold separately.
*. Tritan is a durable plastic that has much greater shatter resistance than other plastics and glass. It won't warp or crack in the dishwasher. And, unlike stainless steel, Tritan won't dent or ding.